Trice XL NT Trike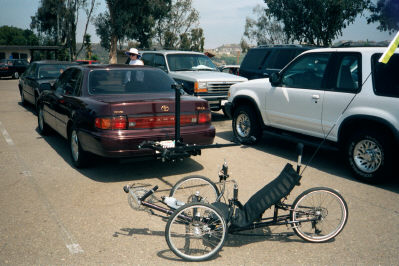 Here are pictures of our new (May 25, 2002) Trice XL NT Recumbent Trike.
It is a wonderful, very high quality, comfortable trike.
For more information, please go to the Links page or e-mail me.
Click here to view presentation
---
[Gallery] [Summary] [Links] [About]
Please send e-mail to davrow if you have questions or would like to arrange a test ride.
This page last updated on 6/8/02 01:03:58 PM.